Transformation Gallery
Remember these are metal sculptures and have sharp edges. Please handle carefully and teach your visits young and old how to enjoy them safely as well.
T-Rex Hatchling – Kevin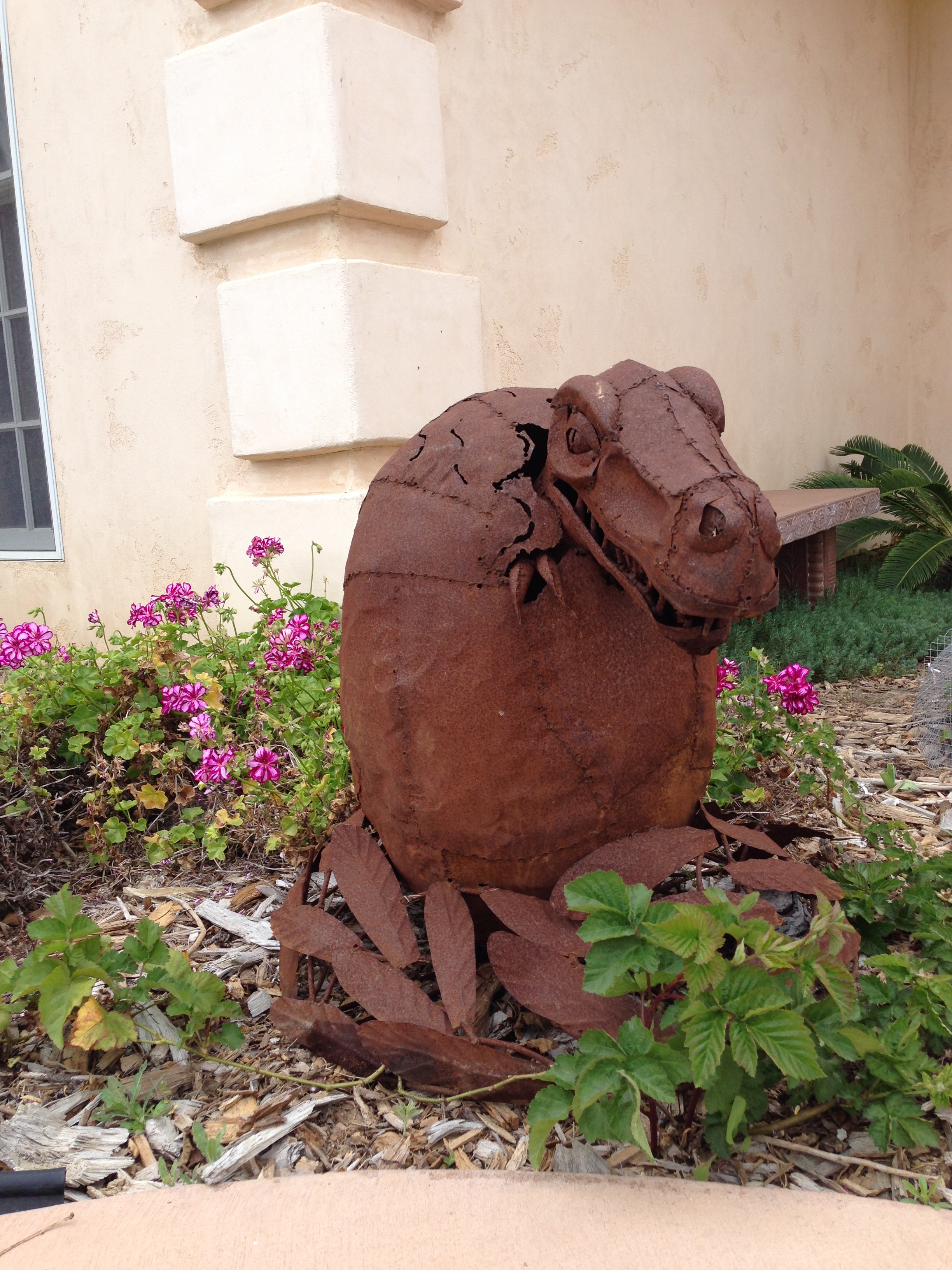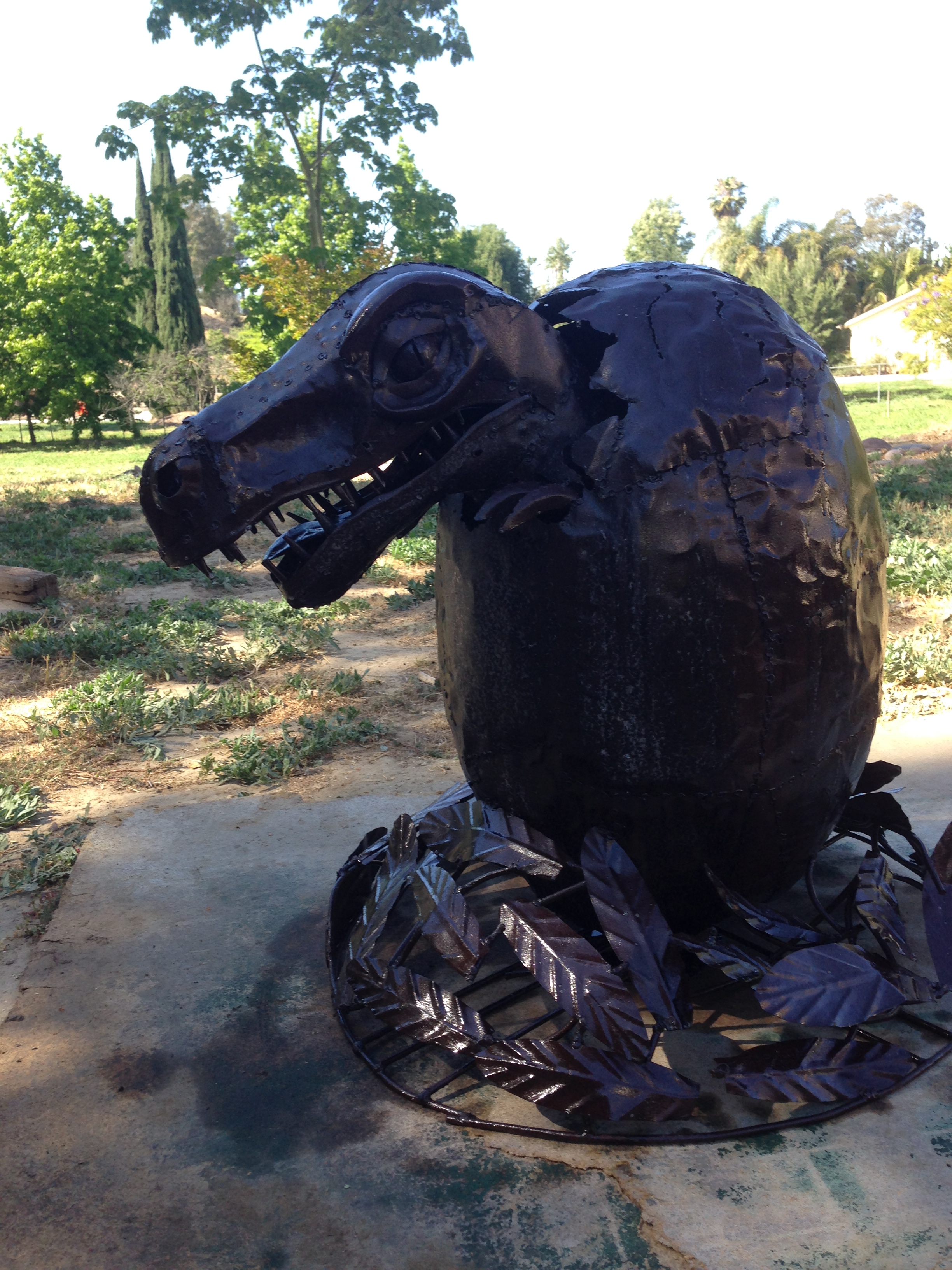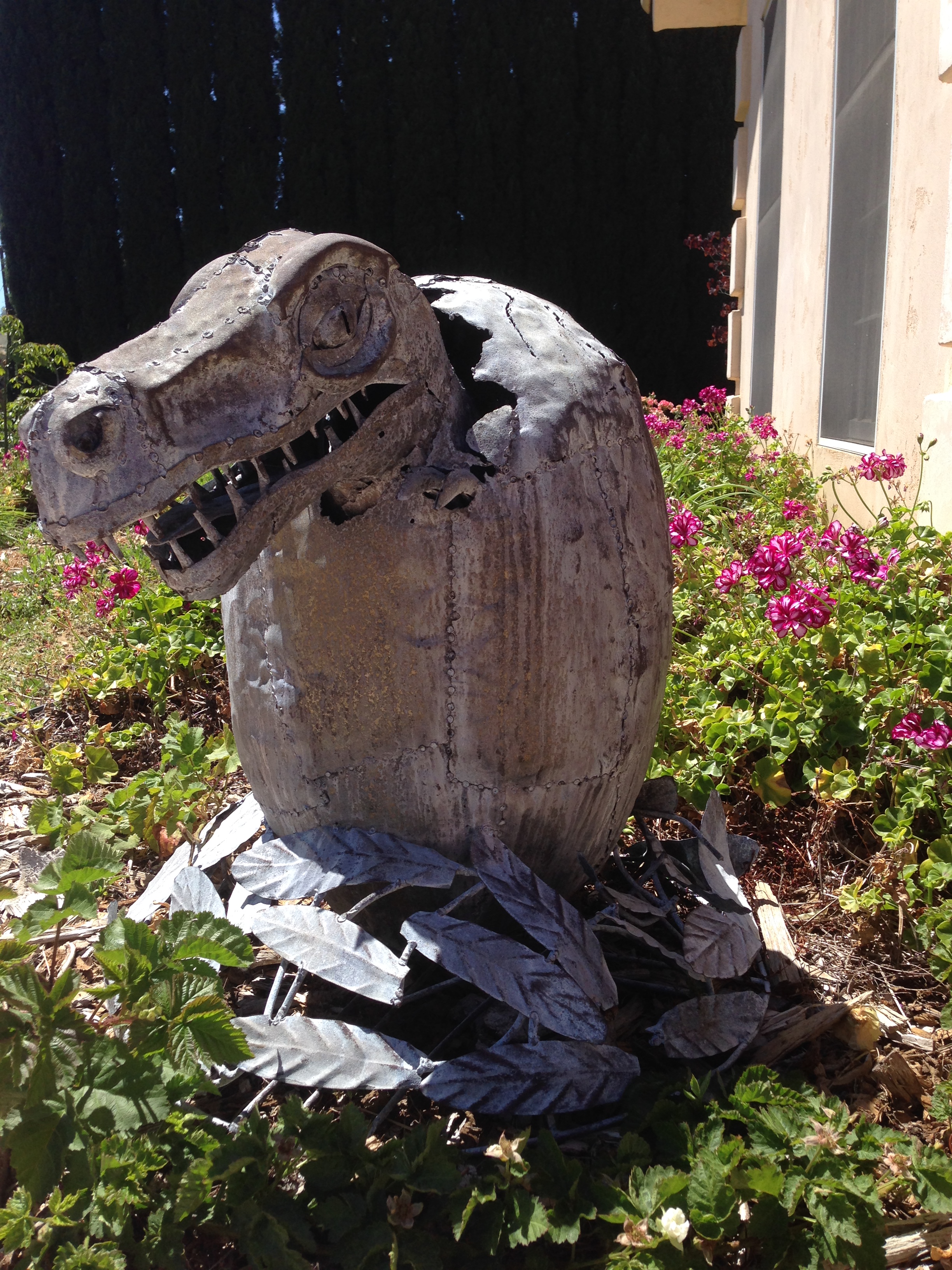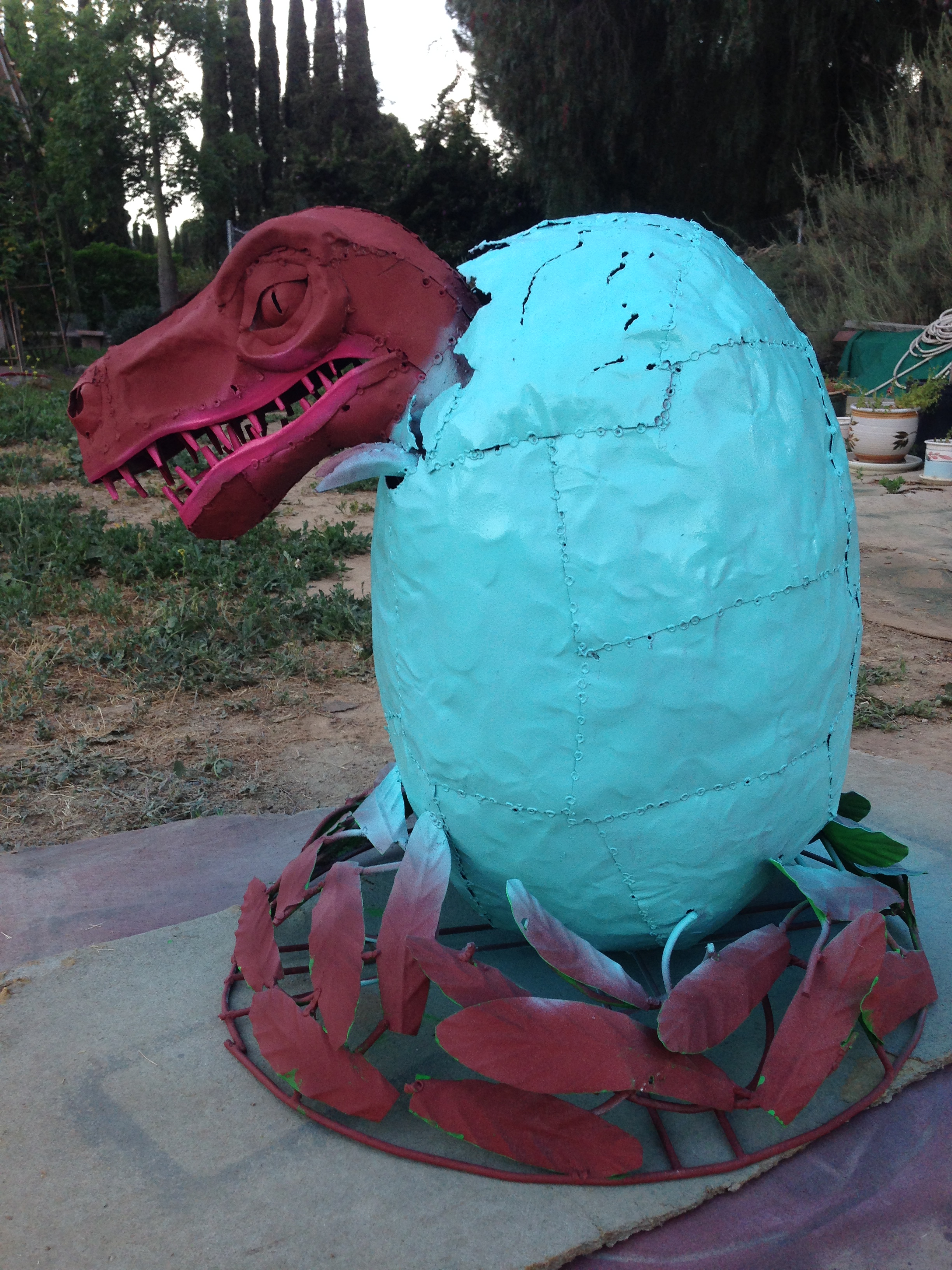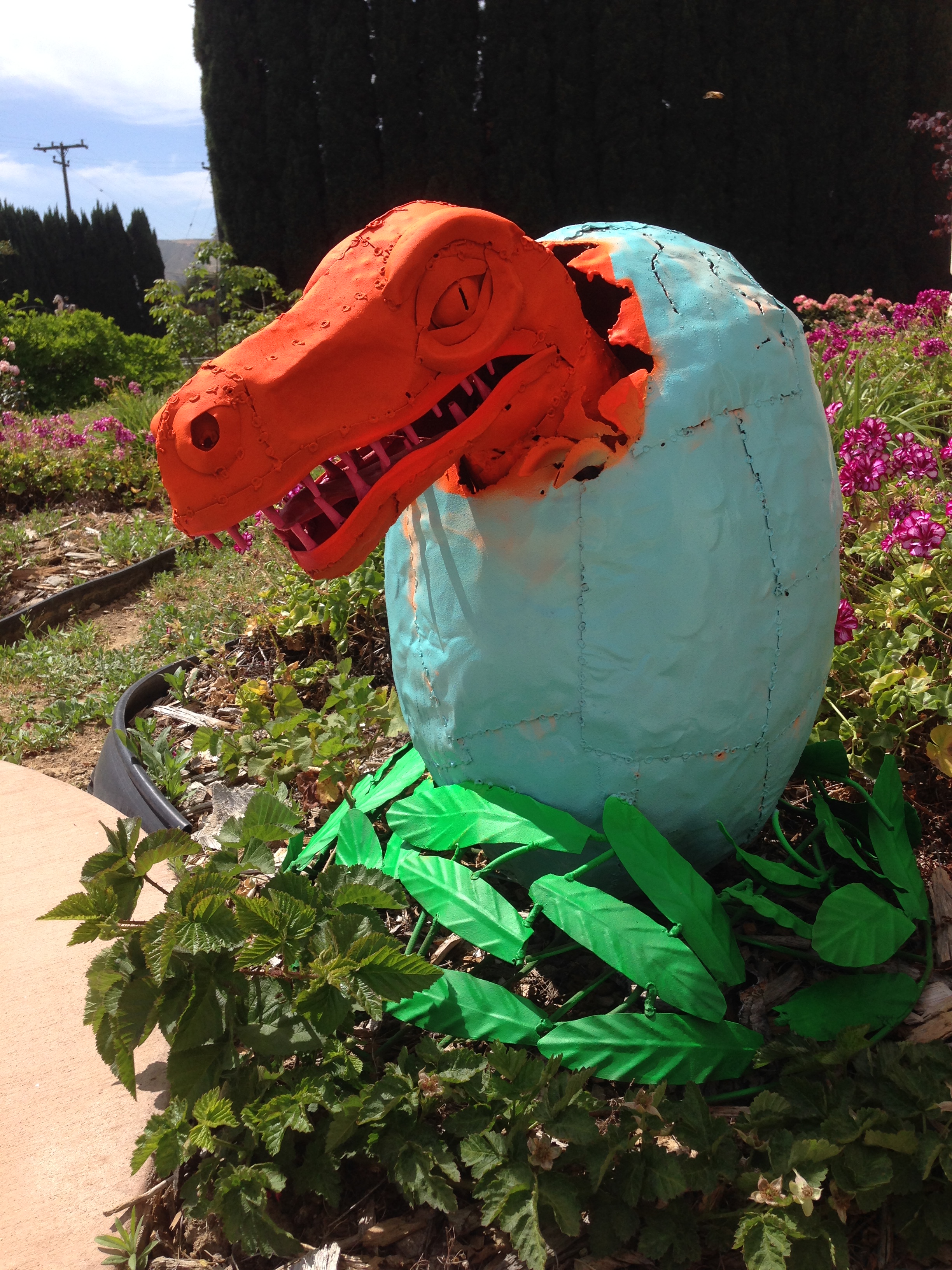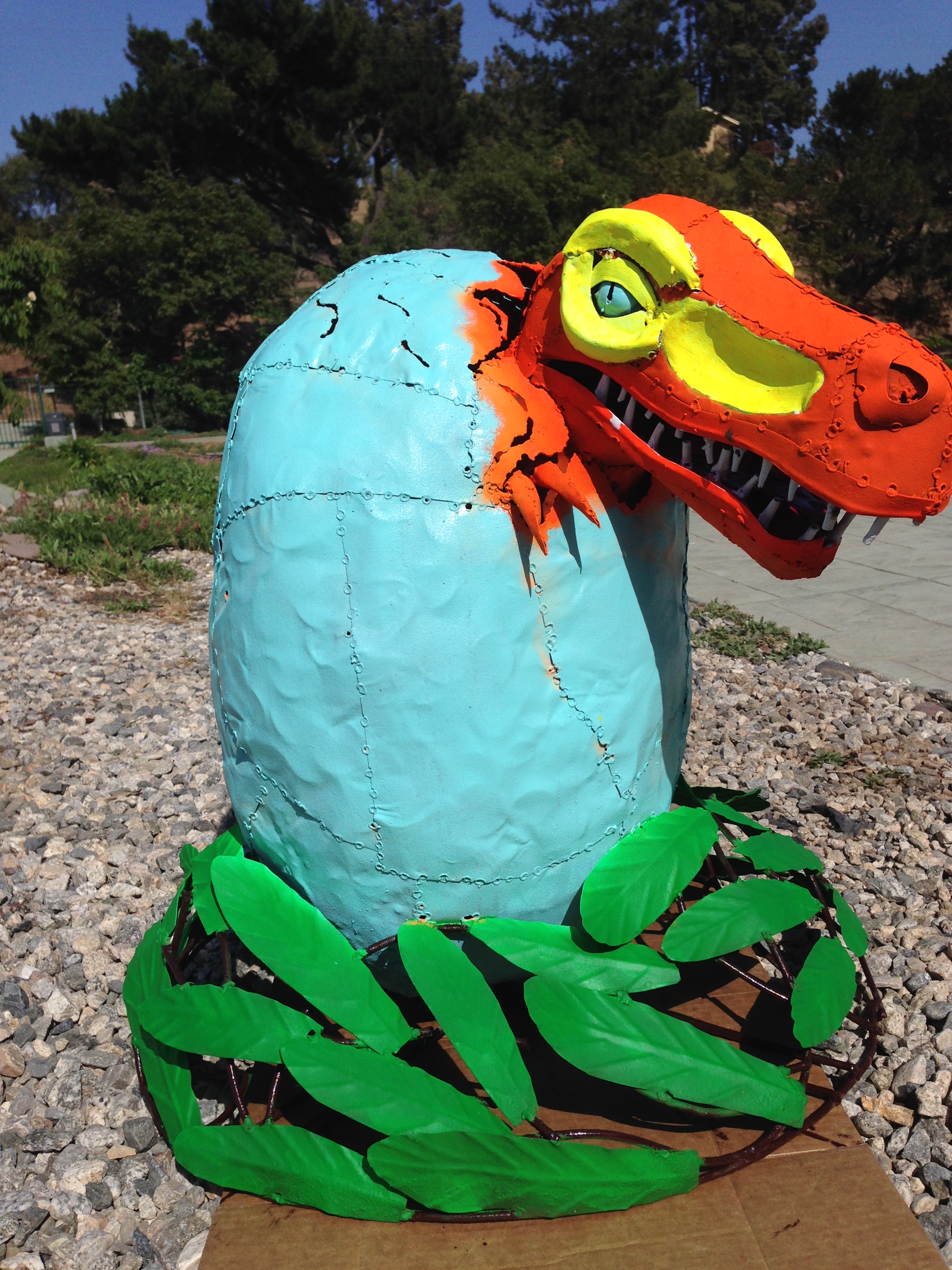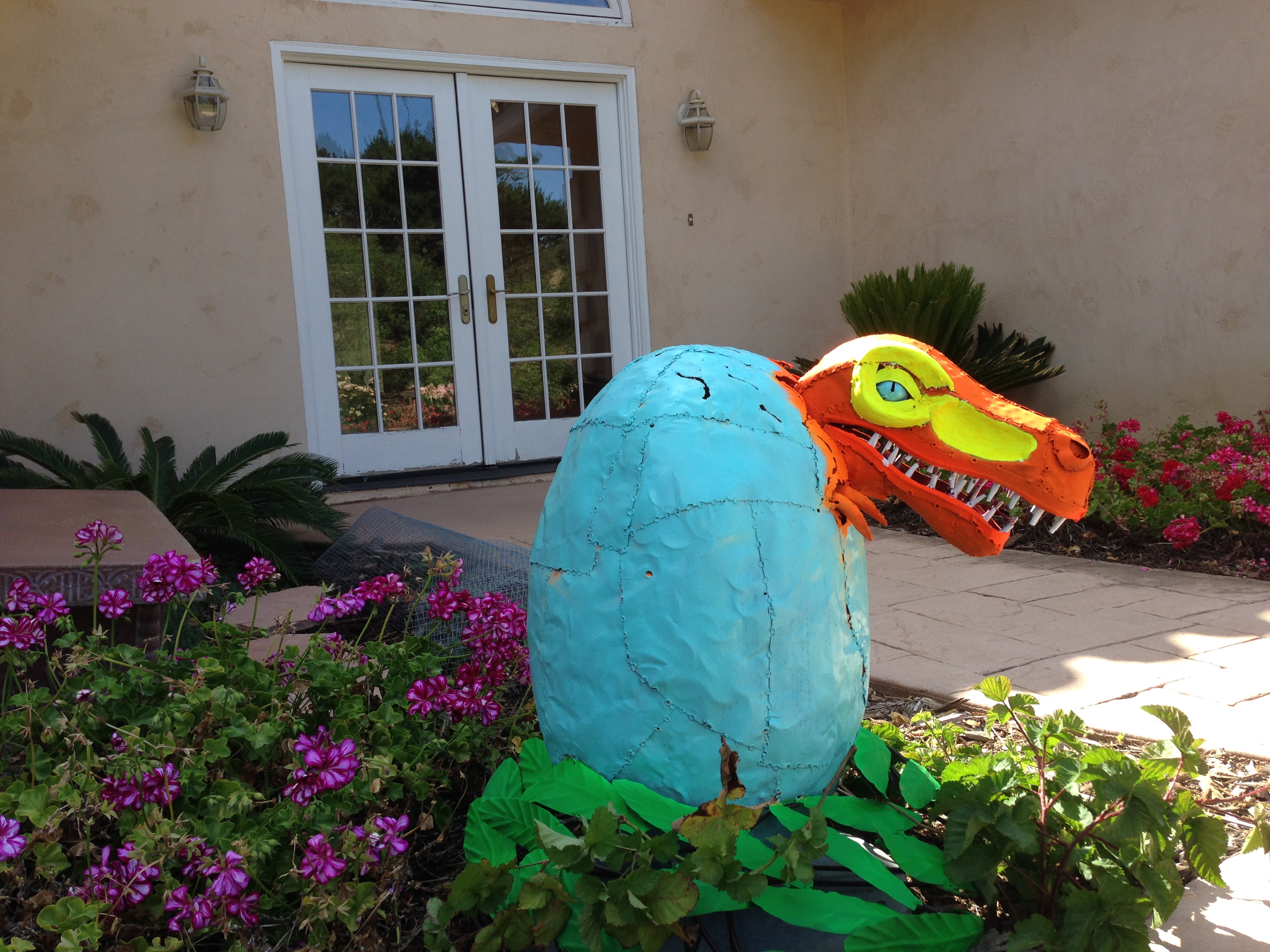 T-Rex Child – Alejandro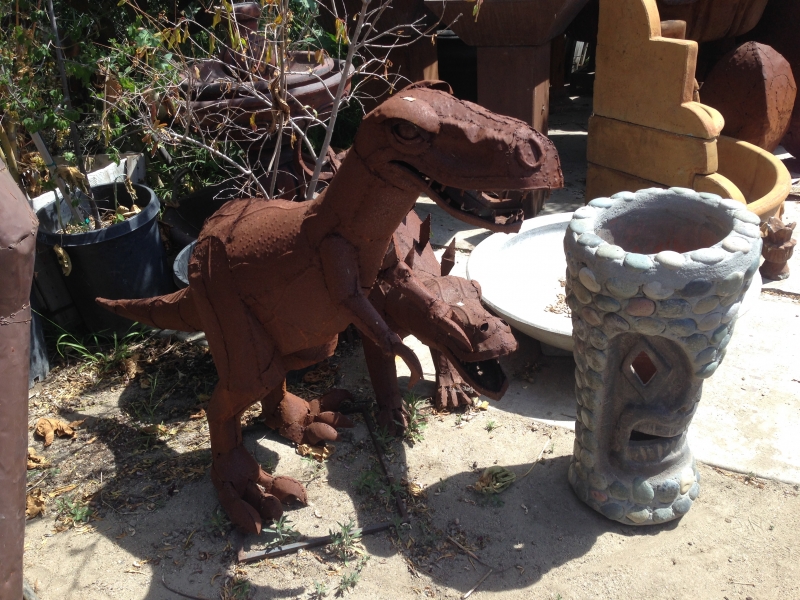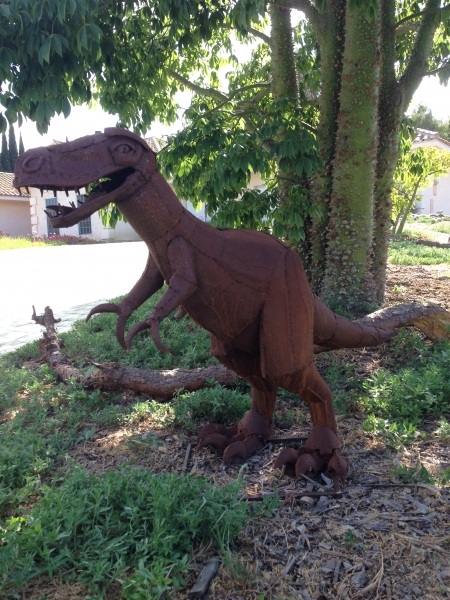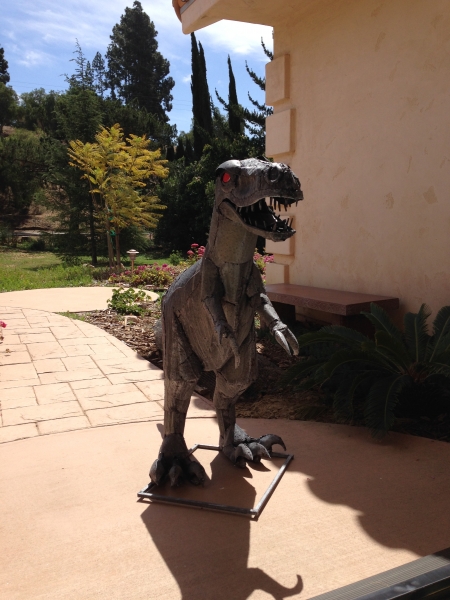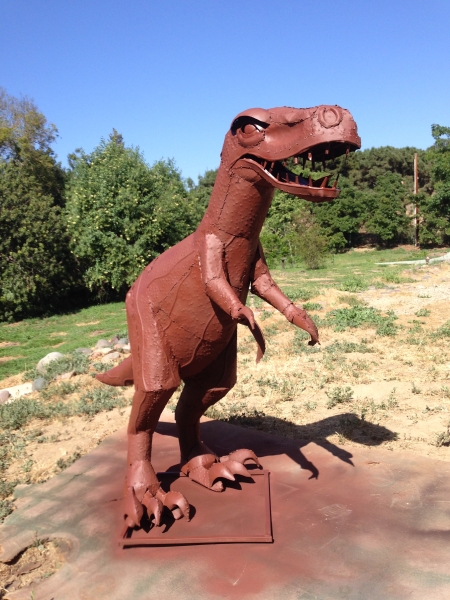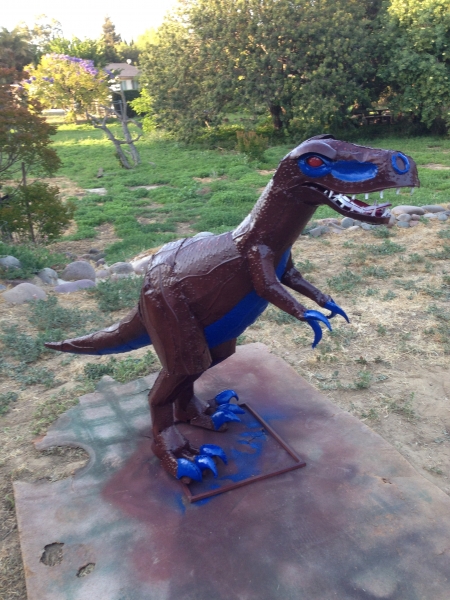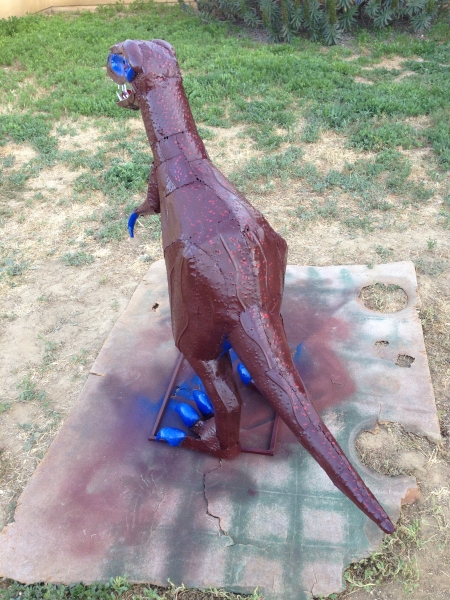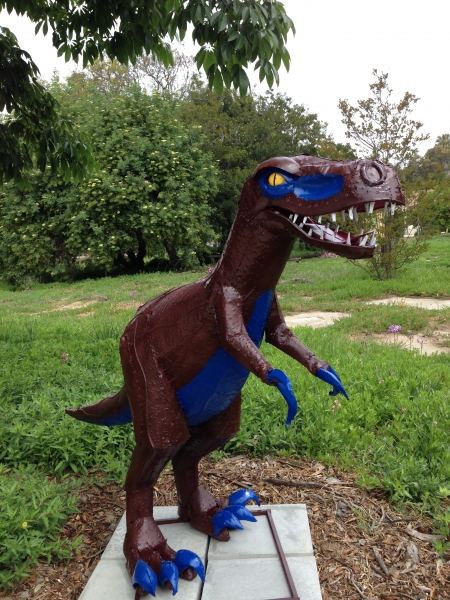 Pterodactyl Adult – Antonio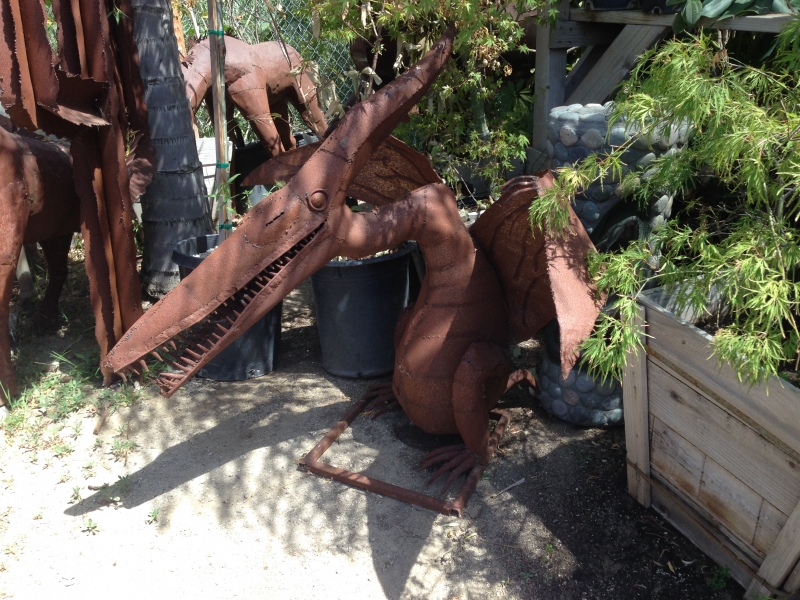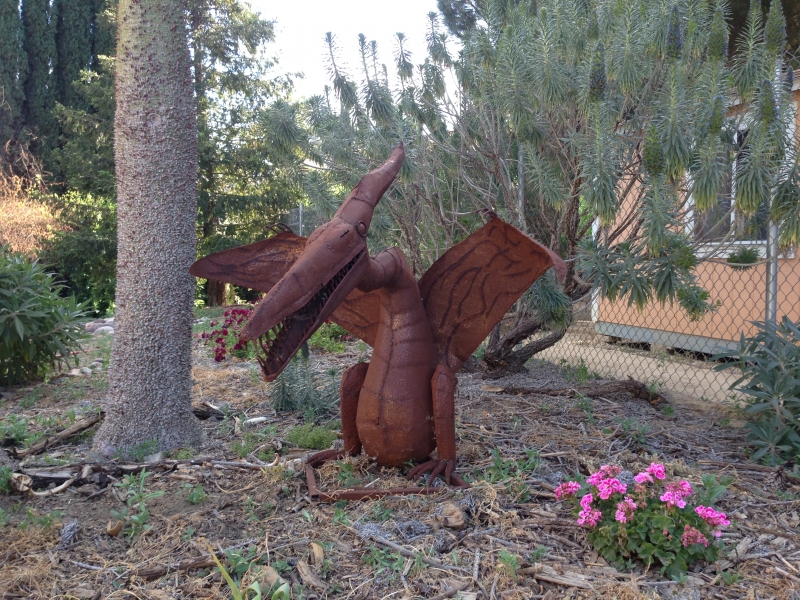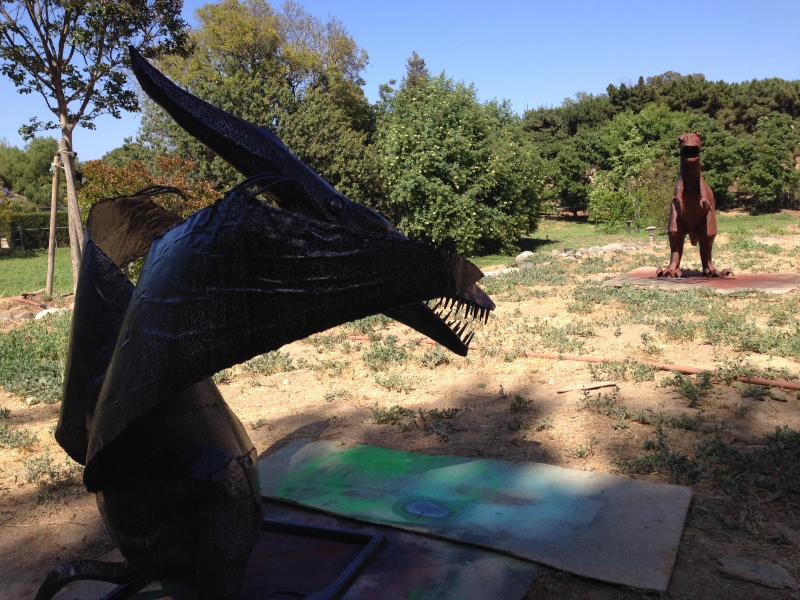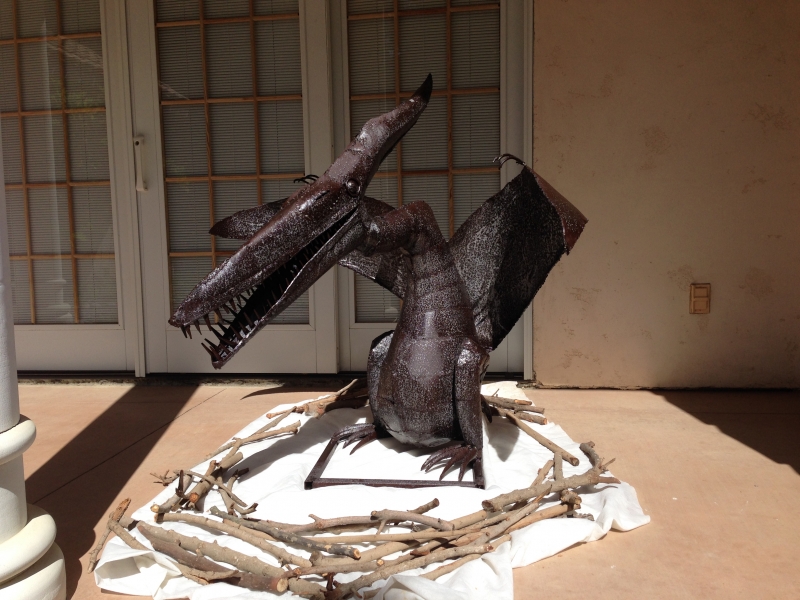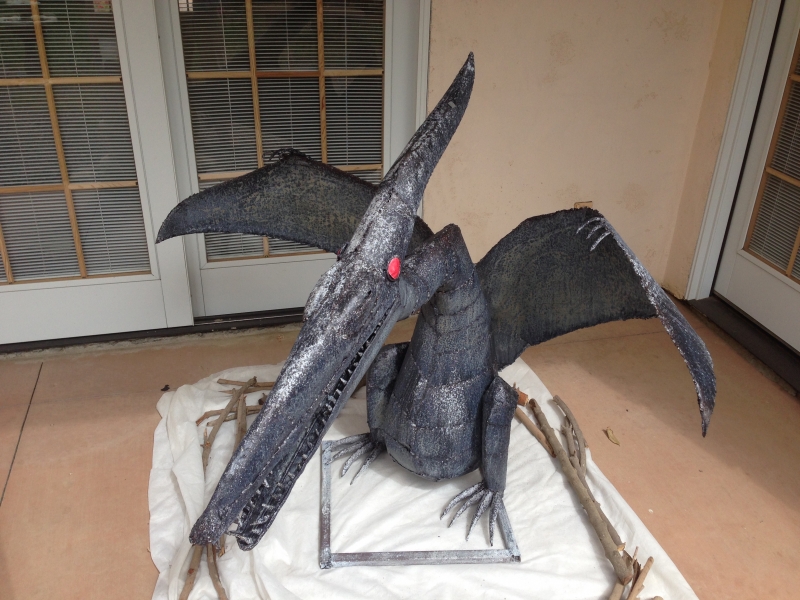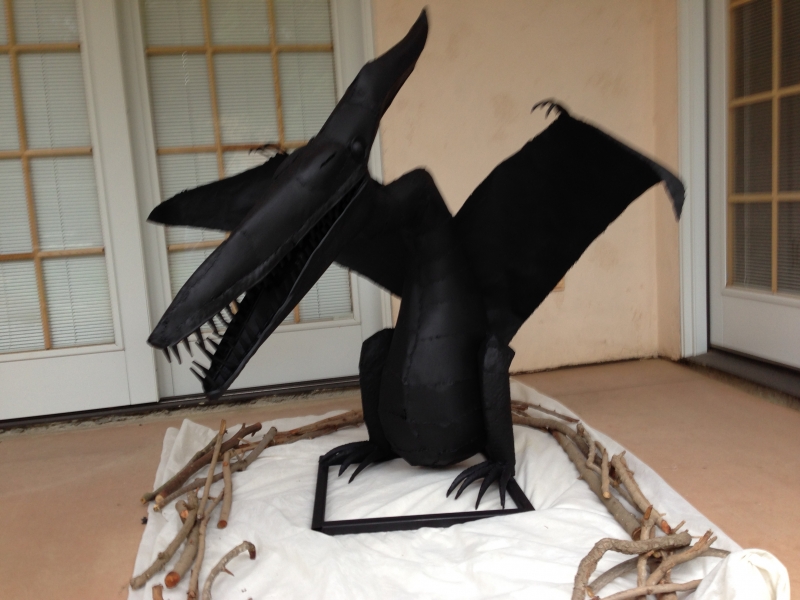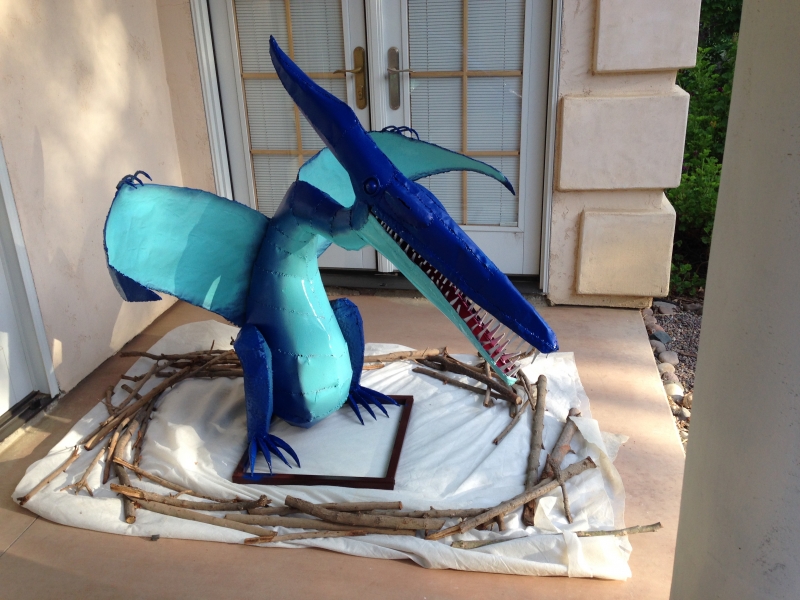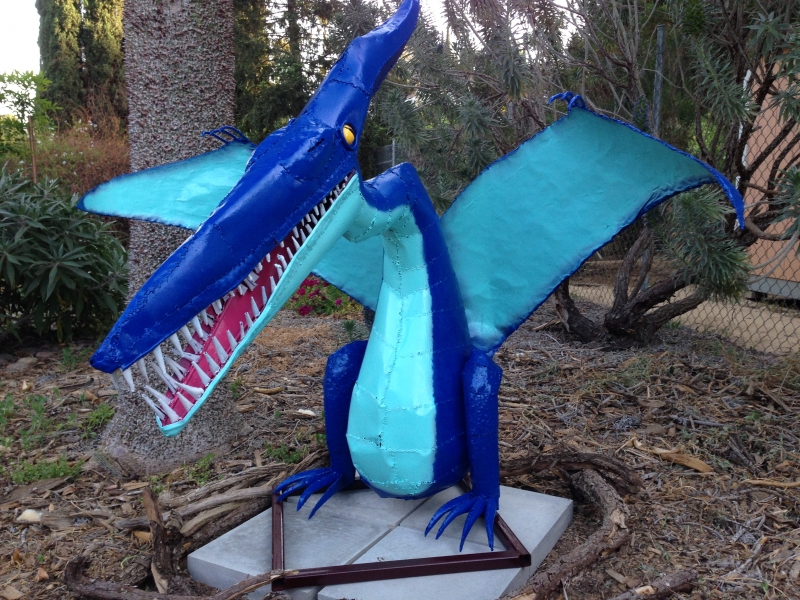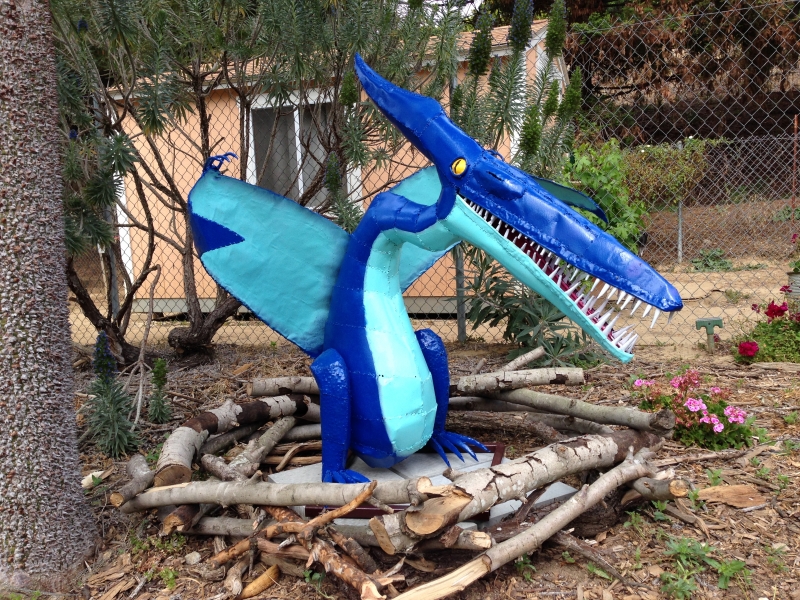 I choose to finish my dinosaurs by painting. "Beauty is in the Eye of the Beholder" You have many options. To name a few:
Leave "As Is" – Natural. Depending on the condition when adopted, you may have many years before rust creates serious damage. I would recommend a clear coat (flat, gloss or high gloss) to reduce the speed of deterioration from rust. Your Home Improvement Center Specialist can provide suggestions for other materials. Just Ask!
Wire Brush. After removing the loose rust with wire brushes, seal as recommended above.
Rust Converter. Rust converters act as primers, by sealing the rust. The one I used provided a black coating to the entire dinosaur (see slide in Pterodactyl show above). A "Scary Kool" look! Than seal with appropriate material(s) for extra protection.
Painting. Have Fun be Creative. Select your Colors. After wire brushing, acid wash, rinsing wash, rust converting and primer – Go For It with Color!
Special Note: If you have a Homeowners Association make sure you check your CC&R's before adopting a Metal Dinosaur. If you can't have them in your yard you may still be able to enjoy one inside your home (providing you have appropriate space to allocate for the Dinosaur). Metal Dinosaurs are housebroken, no special training needed.